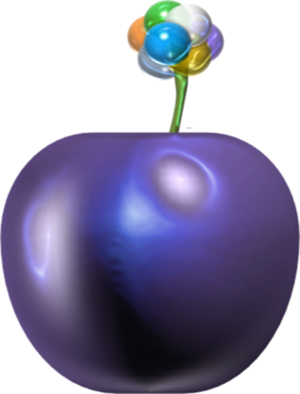 Apple Dapple is the holographic curriculum.
As an offering for the aspiring juker, the Apple Dapple application is our suite of pedagogical modules for development.

Note (+): Internally, Apple Dapple app is thought of as the numeracy supplement to Reading Rainbow. We wish to prepare the next generation of folders for UUelcome enrollment.
Featuring April Appleberry as our coach, the app engages learners by giving them a single instructor in their topical education. Its innovation rests in how it interactively plugs the age gaps (4-7) and (12-15). With expected availability on smart devices, it is designed to meet gamers wherever they call the classroom.

Note (+): A 'smart' device would be one with network connectivity and gesture recognition capabilities.
The eight (8) modules are divided into two (2) classes of four (4) modules each: the first four modules (1-4) are catered towards the younger audience (age gap 4-7) with a focus on traditional paper-based origami, while the second four modules (5-8) are geared towards the older audience (age gap 12-15) with a focus on polypaper.
Opera
UUedu
See also
Community content is available under
CC-BY-SA
unless otherwise noted.