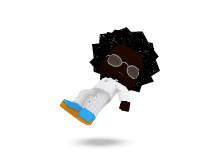 In the sense that each opus of Stewart is a game, Fiduciary of Fun (FoF) is an omnibus showcasing UUelcome.
FoF may also be interpreted as the 'Lnq' paperclip in its entirety.
Opera
See also
Main article: List of Fiduciary of Fun episodes
Note (+)

+ The omnibus is technically the second generation of Expression (after Expression 3D).