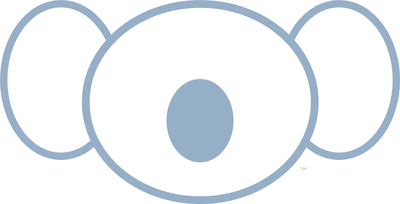 Joey Koala is the official mascot of Egglepple and Link Starbureiy's best friend.
Joey, an adorable and kind koala, acts as the storyline's deuteragonist. Joey is a mischievous androgyne, whose courage and resourcefulness are fitted to handle any situation that may arise. Blessed with extreme aptitude for composition and a limitless lifespan, our koala can be re-incarnated into any non-creature, if need be.
History
Joey Koala was created on March 15, 2005 by Link Starbureiy. The character was created during a period of "intense thought" just after celebrating his father's birthday in solitude. Starbureiy, in need of a mascot for his body of work, turned to the 'koala idea' after learning about its personality traits (solidarity) and fingerprint resemblance to human beings.
Joey Koala replaced (in some regards, transitioned from) the long-standing character, Scotte Lemm.
See also
Community content is available under
CC-BY-SA
unless otherwise noted.