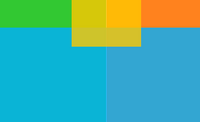 The Stewdio™ is UUe's native console (gameplay interface) for stew choreography.
Our orchestrion (for stereotyping egglepple) is specific, and includes the following triptych: RONALD (sequencer), pencils (flageolet), and EGP (geometer).
The Stewdio is used, more or less, as an editor for ballets. It can both generate and run cassettes. The interface provides jukers with an ideal environment for improvising strategies in NP. Stewdio usage could be for a juker to place a 'safe' juke, or by a player to draw up a walk, for example.
Paperclip
Stewdio
See also
Analogues: cell nucleus/karyon, keyboard
Annotation

+ The Stewdio is UUe's initial state.
+ Colloquially, the Stewdio is known as the "Koala Krayon" [where "koala" stands for Joey Koala (the Egglepple mascot), and "krayon" is a play on the word "karyon" (καρυόν), meaning "kernel"] (in storymode, this would be Lnq's waxgum crayon that he uses for cheironomy). This nucleus is the basis for ludeiy construction.
+ The Mathilda sequencer dutifully works as a pose editor.
Community content is available under
CC-BY-SA
unless otherwise noted.